MOZaRT program
MOZaRT program – MOlecular Aberrations related to Resistance/Responsiveness to Novel Drugs in Metastatic Solid Tumors – is an ambitious collaborative project between the University of Trieste and two excellent heathcare facilities – ASST of Cremona and Memorial Sloane Kettering Cancer Center in New York – the aim of which is to create a clinical and biological data network. This project is supported by

Collected information could clarify mechanisms of resistance and drugs responsiveness in some oncological treatments and be useful in new clinical trials and the development of therapeutic approaches.
follow MOZaRT program news!
march 2020
Creation of a leaflet on MEDnoTE activities for GP (general practitioners).
march 7, 2020
CREMONA – meeting with GP (General Practitioners) is delayed by COVID-19 emergency.
february 28, 2020
To date 39 patients are involved in perspective stage of MOZaRT program with target therapies for molecular alterations.
february 20, 2020
PORDENONE – "translational research: where to point"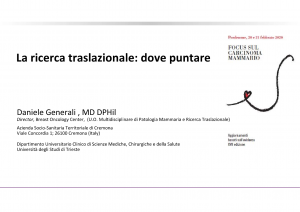 january 31, 2020
Idialia equipment available for KRAS, EGFR and NRAS studies on liquid biopsy. Training will start as soon as possible.
january 29, 2020
PRAGA – "Triple-Negative Breast Cancer: An Emerging Role for Immunotherapy"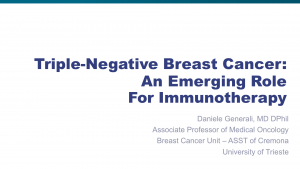 october 18, 2019
beginning of Invest protocol for molecular analysis in MOZaRT program (retrospective stage)
september 19, 2019
KIEV – EURAMA – "Breast cancer: technologies and treatment options for metastatic breast cancer"